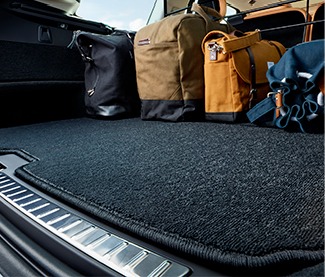 Reversible & Folding Compartment Mat for £99.
Its the perfect fit, adapted to the load compartments floor. Reversible with tufted textile on one side and plastic on the other, great for transporting messy loads. The Cargo Mats normally retail between £110 and £175. The price has been reduced to £99 which represents a saving of up to £76.
To order plese either click on Make an Enquiry of speak to our Parts team on 01202 065 555.