Through the eyes of a Volvo car, the world looks so much safer
With LiDAR powered by core computing and software, Volvo Cars sees severe accidents decreasing by up to 20 percent.
In the face of all the complex work we do to eliminate car crashes, fatalities, and serious injuries, one simple fact still stands: the least dangerous crash is the one that never happens.
By researching, learning, and developing, we have constantly improved the crash-prevention systems in our cars, delivering some of the most advanced and effective systems to date. And our work continues as we head towards our vision of zero deaths and serious injuries in new Volvo cars.
With the Volvo EX90, which we'll unveil on 9 November, we will offer one of the most advanced sensor sets on the market. A Volvo-unique set of eight cameras, five radars, 16 ultrasonic sensors, and a cutting-edge LiDAR sensor.

The car that looks out for you
LiDAR, which stands for Light Detection and Ranging, is a remote sensing method that uses light in the form of a pulsed laser to measure ranges with high precision and fidelity.
The difference LiDAR can make for real-life safety is remarkable: our recent research indicates that adding LiDAR to an already safe car can reduce accidents with severe outcomes by up to 20 per cent, and overall crash avoidance can be improved by up to nine per cent*.
Embedded in the roofline of the next EX90 and becoming standardised over time, the superior LiDAR technology can detect pedestrians at up to 250-metre distances and something as small and dark as a tyre on a black road 120 metres ahead. All this while traveling at highway speeds. And because it's not reliant on light like a camera, it's watching over you in daylight and at night.
By combining our advanced sensors, in-house-developed software and the car's core computing power, we introduce redundancy for added safety, and aim to offer a car that can keep track of more potential hazards than we ever have before – both on the outside and inside.
The car will not only be able to step in and assist the driver, it will also have a better understanding of when it's needed and how assist in the best way.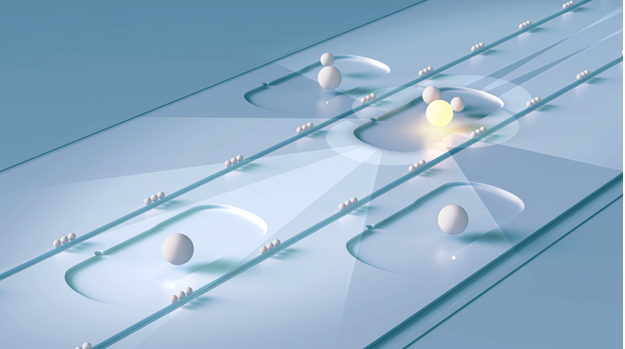 "We believe the EX90 to be the safest Volvo car to ever hit the road," said Joachim de Verdier, Head of Safe Vehicle Automation at Volvo Cars. "We are fusing our understanding of the outside environment with our more detailed understanding of driver attention. When all our safety systems, sensors, software and computing power come together, they create a preventative shield of safety around you – and you won't even know it's there until you need it."
Our cars' understanding of the outside world, together with their capability of better understanding the driver's attention, also form critical parts of our forthcoming autonomous driving technology.
Once our safety verifications are in place and all necessary approvals have been secured, this autonomous drive technology will be introduced in the EX90.
*Scenario frequencies based on Volvo Cars Traffic Accident Database.