Volvo EX30 makes a dazzling debut as The Sun's Car of the Year
The new Volvo EX30 has been honoured with its first major awards, even before the earliest cars have reached customers. In a perfect prelude to the fully electric small SUV's arrival in some markets later this year, it has been crowned Car of the Year by The Sun and Small SUV/Crossover of the Year in the News UK Motor Awards.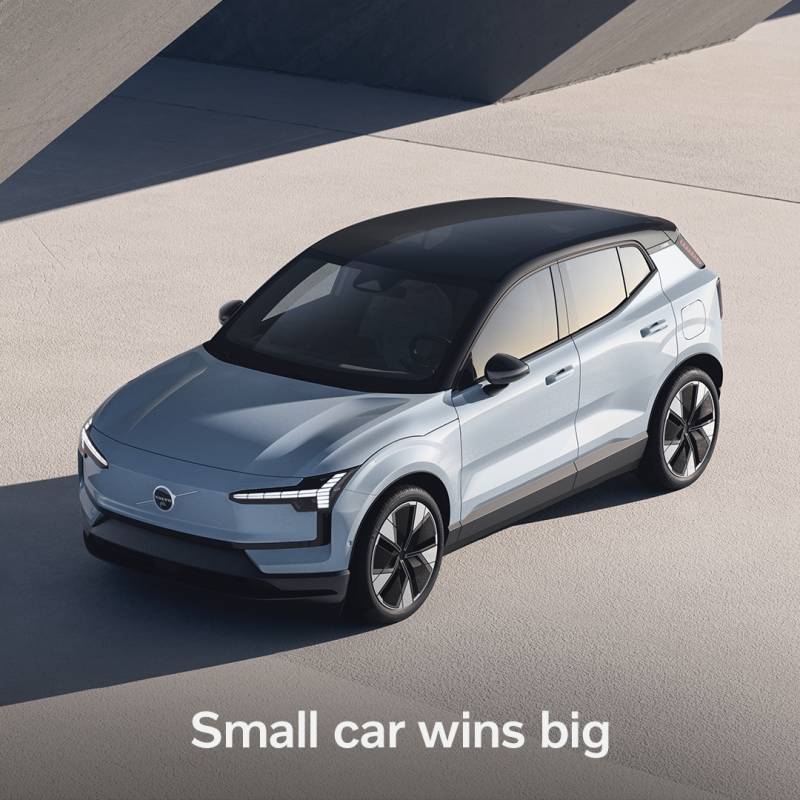 Announced at a presentation ceremony in London, the accolades highlight the qualities that make the EX30 the benchmark model in its class: a choice of pure electric powertrains, cutting-edge technology and Volvo quality, safety, and design, all at an accessible price.

Rob Gill, The Sun Motors Editor, said: "The EX30 is everything you expect a modern Volvo to be – safe, Scandi cool, and sustainable – at a price you'd never expect."

"The EX30 is going to be a huge hit. We're utterly convinced of it. Not only does it take home our Small SUV/Crossover of the Year crown, it is the stand-out winner as The Sun Car of the Year."

The News UK Small SUV/Crossover award represents a consensus of support for the EX30 across a number of the organisation's national media platforms, including The Sunday Times, whose Motoring Editor, Nick Rufford, commented: "Savvy buyers have been holding out for an electric SUV that's smart looking, has vim and zest, and doesn't break the bank. This mini-Volvo's starting price undercuts not only its electric rivals but plenty of petrol SUVs, too."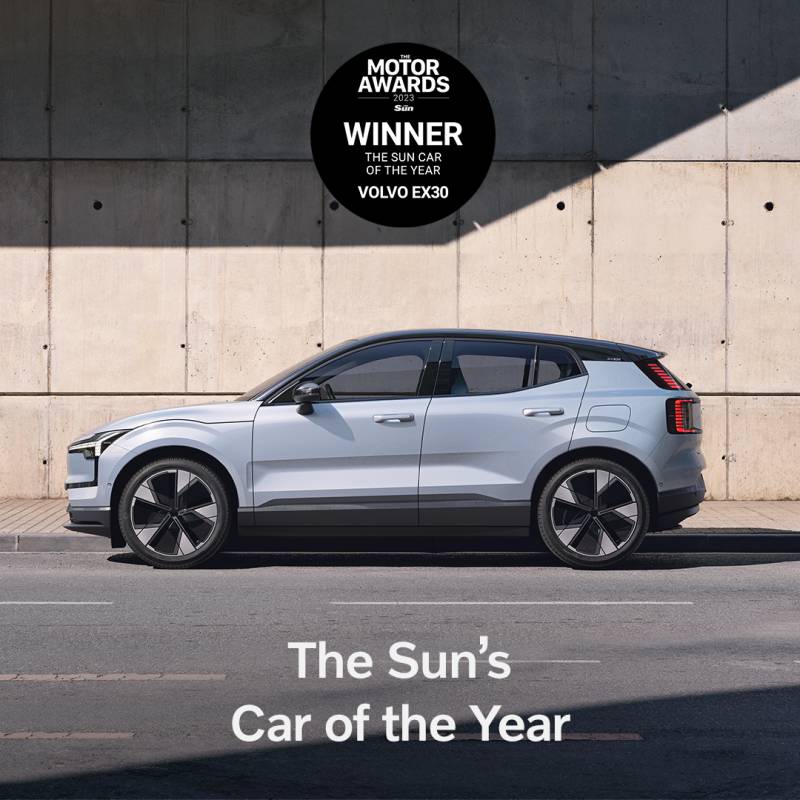 Kristian Elvefors, Volvo Car UK Managing Director, said: "We could not hope for a better response to our newest model. These awards confirm our belief that the Volvo EX30 will help us reshape people's perceptions of pure electric motoring with a car that suits their lifestyles, their driving needs, and, importantly, their budgets.

"Its success will be pivotal to the growth of our brand, taking our leadership in electrified motoring to a higher level."

The EX30 is the smallest SUV ever launched by Volvo Cars and is built on a purpose-designed electric vehicle platform. In addition to battery electric power that produces zero tailpipe emissions, it has been developed with a focus on keeping its carbon footprint to a minimum, across the complete vehicle lifecycle.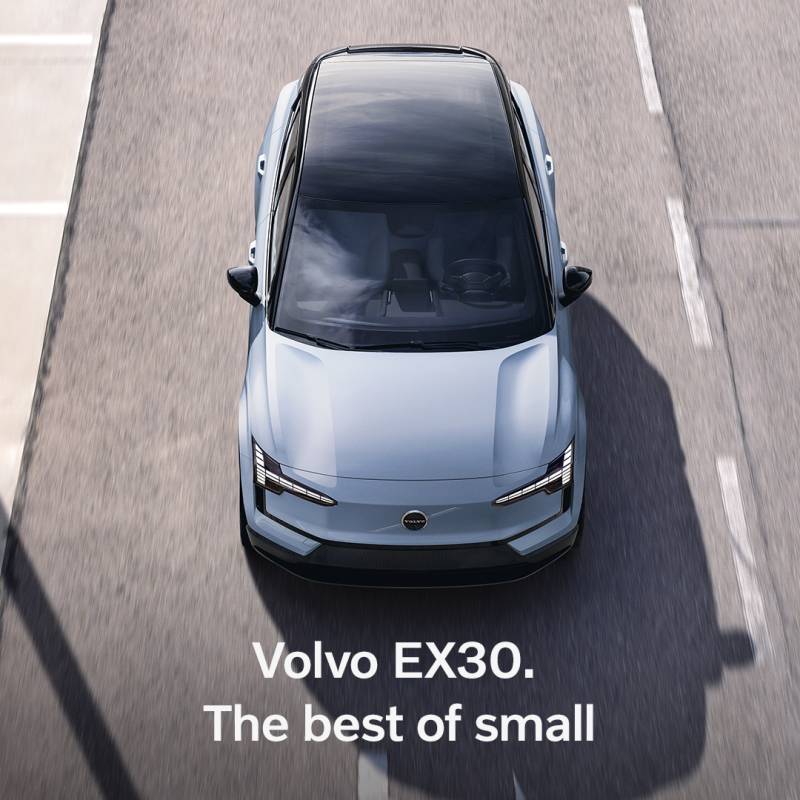 Consumers have a choice of three electric powertrains: a Single Motor version with 200kW (272hp) and a 51kWh battery; a Single Motor Extended Range with battery capacity increased to 69kWh; and a Twin Motor Performance model with 315kW (428hp) and a 69kWh battery. Its driving range is up to 476km and its battery can be recharged from 10 to 80 percent capacity in a little over 25 minutes.
If you are interested in finding out more about the Volvo EX30 and wish to register your interest and place your order, click here to submit your details or call us at 01202 065555 and a member of our Volvo Cars Poole sales team will be more than happy to help!