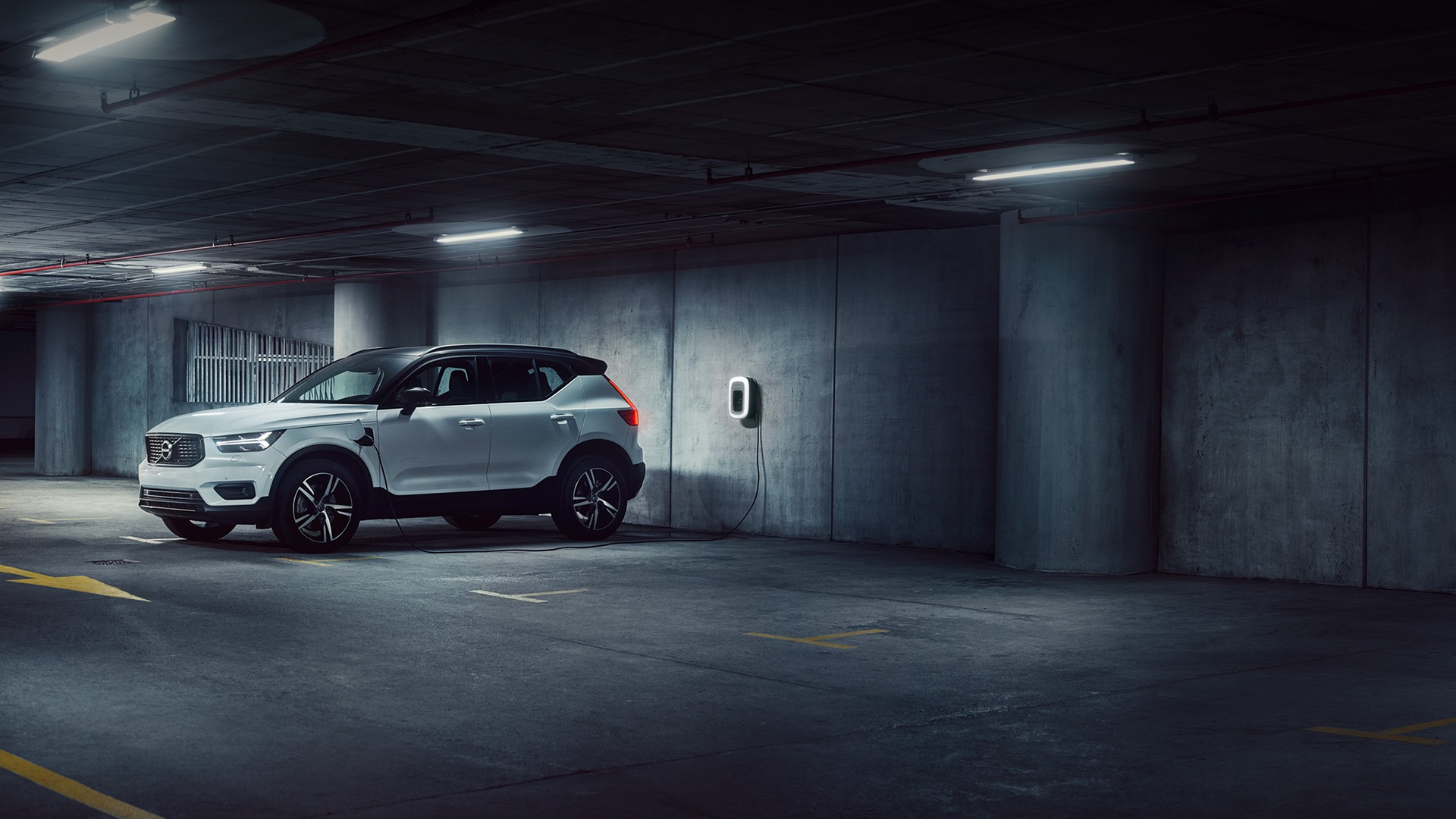 Thinking about going electric?
Recharge Plug-in Hybrids
Below is a guide to what you need to know about our plug-in hybrids, how much you can save on fuel and some answers to some frequently asked questions...
Introducing our Volvo Twin Engines
Otherwise known as plug-in hybrids or plug-in hybrid electric vehicles (PHEVs).
What is a plug-in hybrid?
A traditional combustion engine combined with a battery-powered electric motor.
How are they charged?
By being plugged in, or through regenerative braking whilst on the move.
Can they run solely on electric power?
Yes. For short journeys of up to 30 miles, dependent on the model.
Same car, smaller footprint
With CO2 emissions of 55g/km or less, our plug-in hybrids are a more conscientious choice. Over a 10 mile commute to work and back, you could save up to 46 bathtubs of CO2 every week compared to competitor petrol or diesel models.
Volvo Fuel Cost saving calculator
Click on the link to see how much of a fuel cost saving you could make on some of our latest plug-in hybrid models - Volvo fuel cost saving caluculator.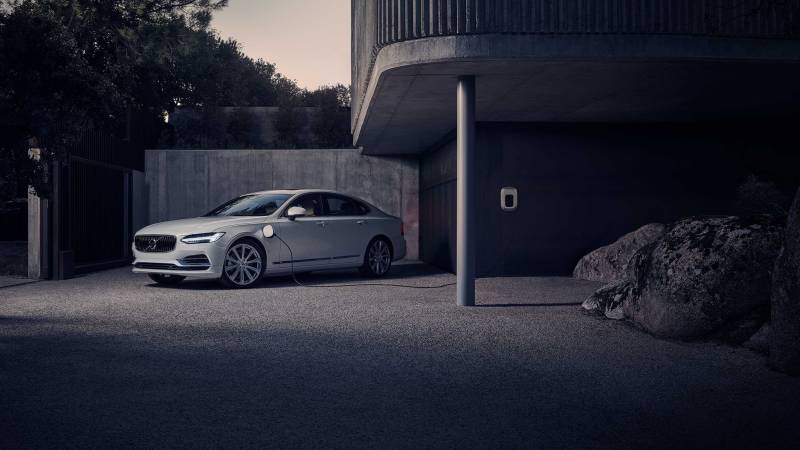 FAQs
What kind of battery is used in Volvo Cars' Twin Engine plug-in hybrids?
Volvo Cars is currently using Lithium-ion battery packs in its Twin Engine cars.
What is the pure electric range of a plug-in hybrid car?
Our Twin Engine plug-in hybrids are designed to meet many people's daily commuting need. The pure electric range is up to 30 miles. This varys depending upon model, driving style, topography and road conditions. The main benefit of a plug-in hybrid is that you always have the petrol engine as back-up between charges, so range should not be an issue.
How and where do I recharge my plug-in hybrid car?
Most people charge their cars at home overnight, with a charging wall box in their carport, garage or driveway. Others have the possibility to charge their car at work or at public charging stations, which in many areas are becoming increasingly easier to find.
How long does it take to charge the battery?
Charging times will vary and are dependent on factors such as outdoor temperature, current battery temperature, charging equipment, battery condition and car condition. You will find specific charging times in the technical specifications for each available plug-in hybrid model. The 0 - 100% charging times are between 2 - 5 hours.
Which Volvo models are available as a Twin Engine plug-in hybrid car?
All our models are available with Twin Engine plug-in hybrid powertrain technology.
What is the difference between a mild hybrid, a full hybrid and a plug-in hybrid?
A mild hybrid uses the electric motor to assist the combustion engine.
A plug-in hybrid can be recharged by literally plugging it into a home charging station or using a public charging station. A plug-in hybrid offers a greater pure electric range thanks to a larger battery pack and electric motor. A plug-in hybrid will meet the daily commuting needs of many people.
A full hybrid has a larger electric motor and battery than a mild hybrid. A full hybrid can power the car using the electric motor for short distances and recharges its battery using the engine or through regenerative braking.
For further information on our plug-in hybrid range speak to our sales team on 01202 065555 or sales@volvocarspoole.co.uk
Latest News
22-07-2021
Getting Used to a New Role Tell us about your role? The role…
Read more >
23-06-2021
Congratulations to Kiron Majumdar, our Parts Manager, who recently reached 30…
Read more >
22-06-2021
When you buy a new or used car from Volvo Cars Poole you will receive a Volvo…
Read more >